Discussion on Draft Privacy Bill Organized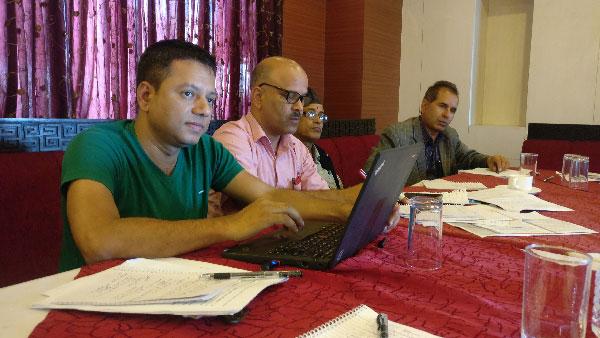 Kathmandu, 5 August 2018, Internet Society Nepal, in collaboration with Freedom Forum and Citizens Campaign for Right to Information (CCRI Nepal), organized a discussion program on the draft Bill related to Protection of Individual Privacy on 5 August 2018 in Kathmandu. The Bill has been prepared by the government of Nepal for the implementation of the fundamental rights guaranteed by the Constitution of Nepal. Pursuant to constitutional requirement the government must enact laws relating to fundamental rights by 19 September this year.
Internet Society Nepal welcomes the initiative taken by the government to enact an Act for the implementation of right to privacy. It has continuously raised its concern about the lack of right to privacy as well as right to data protection. Nevertheless, it has serious concerns on some of the the provisions in the bill. In the meeting, ISOC Nepal President Santosh Sigdel, highlighted the major provisions of bill and draw attention towards lack of adequate provisions to provide for data protection.
The 3 organizations (ISOC Nepal, Freedom Forum and CCRI Nepal) has agreed to analyze the bill and prepare a preliminary analysis to the Law Commission and the Ministry of Law, Justice and Parliamentary Affairs in near future.